Annie Has Alport Syndrome 
Annie Has Alport Syndrome is a children's coloring book that tells the story of a young girl with Alport syndrome and her family. It was created by Alport Syndrome Foundation as a gift and educational tool for families to encourage conversations about living with Alport syndrome. Thank you to the families and medical professionals that provided feedback along the way as way created this first-ever coloring book.
We appreciate funding from our Alport Connect 2021/2022 event sponsors that made this educational project possible. We are looking forward to young artists sharing their colored pages with us! We'll be posting colored-in pages on our website and social media.
ASF has physical copies of "Annie Has Alport Syndrome" coloring books available to send to U.S. families (limited to 1 per residence). If you have a child under the age of 12 and would like to receive a coloring book, email: [email protected]. We'll require a full name and shipping address in order to send the coloring book..
If you live outside the U.S., you can download the full coloring book and print out the pages on your own. Remember to email us with colored in pages to be showcased below!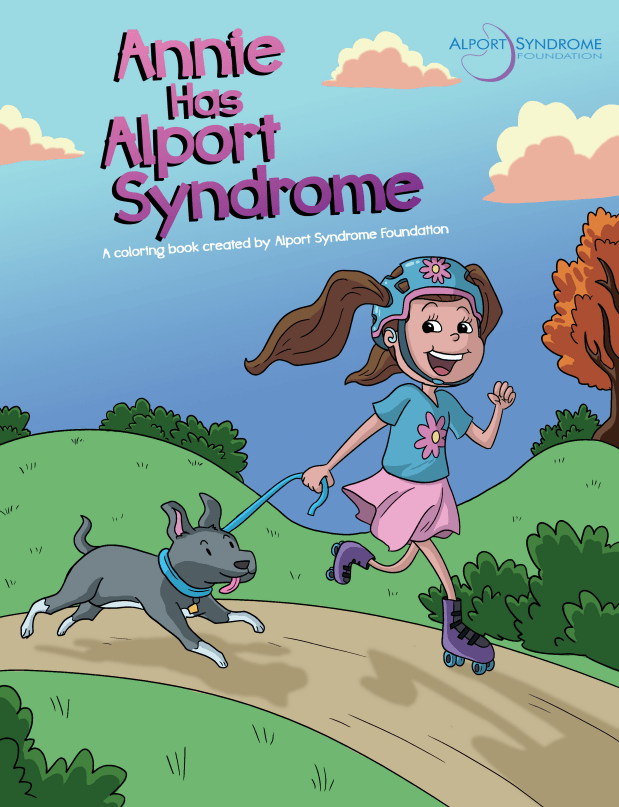 Alport Artist Submissions
Left to Right: Lilly (age 7), Cameron (age 5), and Ella (age 10)