Watch and Listen: Patients and Caregivers Panel
So many valuable experiences and insights were shared by patient and caregiver panelists at Alport Connect 2021. By clicking the blue button below, you can watch a closed-captioned recording of the 45-minute Q&A session featuring 5 diverse panelists. An accomplished book illustrator and artist joined us to sketch in real-time, visually documenting important takeaways from this session. View the finalized, full-size image below.
NEW Alport Syndrome Patient Registry
The "NKF Patient Network – Alport Syndrome" will be pilot tested this Fall, with a projected public launch date of November 15th. This new registry will allow U.S. patients to play a critical role in advancing Alport research.
The National Kidney Foundation (NKF) and Alport Syndrome Foundation (ASF) are collaborating on the "NKF Patient Network – Alport Syndrome," a new sub-registry devoted to Alport patients within the NKF Patient Network, a registry for people with all stages of kidney disease. The unique digital platform is designed to improve the lives of people with kidney disease by better informing research, clinical care, drug development, and health policy decisions, as well as give kidney patients the tools they need to stay educated and healthy. "We believe that this partnership, with the combined strengths of NKF's programmatic expertise and Alport Syndrome Foundation's large, engaged patient community, will provide a powerful research tool, support clinical trials, and help find new treatments," said Dr. Kerry Willis, NKF's Chief Scientific Officer.
Documented Insights of Young Alport Patients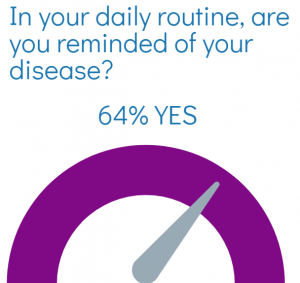 Over the course of 18 months, ASF Staff virtually connected with Alport patients ages 13-22 to learn about their lived experiences.
Example takeaways:
96% feel comfortable enough to speak with a nephrologist without a parent or guardian in the room.
79% of participants report experiencing side effects from their medications.
"My new nephrologist is incredible. She really started to make me aware of my condition, the details about it, and what I need to do to take care of myself."
Insights captured in the "Pediatric Alport Insight Project" Report will be helpful to both parents and physicians as a tool to guide communications with young Alport patients. To contribute to this ongoing project, contact ASF Staff.
Young Alport Artists Share Their Creations
Thank you to those who emailed their Annie Has Alport Syndrome coloring book pages to ASF! Send YOUR images by email: [email protected]. Learn more about ASF's first-ever coloring book and how to obtain a copy on our new webpage.
Left to Right: Ella (age 10), Lilly (age 7), and Cameron (age 5)
You're Invited: ASF Community App 24/7 Room
What is the ASF Community app and internal "24/7 Room"?
The free ASF Community app allows for yearlong interactivity between Alport patients/family members, ASF staff, and visiting medical experts. It is available for smartphone users and also available as a browser-based experience.
The in-app "ASF Community 24/7 Room" is for Alport patients and family members ONLY, regardless of country, and is monitored by ASF staff to sustain this privacy. Approved users have the ability to quickly find and chat with others facing similar life experiences, view treatment guidelines and other educational content right at their fingertips, and will soon be able to participate in moderated Direct Connect video rooms to "meet" other Alport patients/families.
Eligible Alport Connect 2021 attendees received direct email invitations to the "24/7 Room." Other patients and family members can request access below.
Funding Opportunity for U.S. Patients Ages 16-22
Applications are now being accepted for the 2021 Paul Silver Enrichment Award. Created in his memory, Paul's Family and ASF annually award a young person/s affected by Alport syndrome with funds to encourage their pursuit of personal ambitions and interests.
Open to U.S. patients ages 16-22 affected by Alport syndrome, this award can be used to support education, complete a project, or pursue an activity that will enhance the applicant's life.
A minimum of $1,000 will be awarded by the Selection Committee to the applicant(s) who best demonstrate the evaluation criteria. Awardee(s) will be notified in January 2022.
Completed application forms must be received by 5pm local time on Friday, November 12, 2021.
Alport Connect '21: THANK YOU for Participating
By the numbers:
486 registrants
93% patients; 7% nephrologists, friends patients/families, pharmaceutical industry.
98% of evaluation respondents "Would recommend the virtual Alport Connect experience to other patient families." 2% noted missing in-person gatherings.
Women and Girls Live Q&A was ranked #1 "most valuable" weekend session with 67% of votes.
Understanding of Alport genetics was repeatedly listed as "#1 New Thing I Learned."
In Your Words:
I learned there are many others out there and that we're not alone! Plus all the information you give us is wonderful!
The diagnosis story for each person was so different and not an easy path. I never heard of hearing fatigue and I was interested to learn more! Such great speakers!
There is a community for support and information that I will be going to often.
I LOVE hearing about the new studies and advances in medicine.
That there are other doctors out there that are experts in addition to my doctor. And, that many patients know more than their doctors and that's OK.
The entire event was helpful to me. It is amazing to learn how many people are transplant recipients.