NEW CLINICAL TRIAL: U.S., INT'L SITES & WEBINAR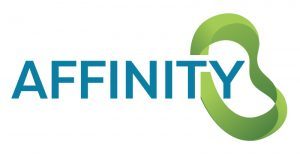 ASF is pleased to inform the patient community of the third human clinical trial in Alport syndrome. Chinook Therapeutics' AFFINITY Study is a phase 2 clinical trial testing an investigational endothelin receptor antagonist called atrasentan. This medication has the potential to provide benefit in Alport syndrome, IgA nephropathy, and other glomerular diseases by reducing the amount of protein in the urine and preserving kidney function. Study inclusion and exclusion criteria can be found here.
Oral tablet once a day for approximately 1 year.
For patients 18 years and older.
Where allowed by local regulations, options for remote study visits using telemedicine and home health may be offered.
Patients will be reimbursed for study-related expenses, such as travel, flight, or lodging costs.
Click here to view a list of active AFFINITY study site locations.
ASF will host a 60-minute educational webinar, including live patient Q and A, to discuss the Alport syndrome patient cohort of the AFFINITY Study:
Friday, March 19th at 9am Pacific / 11am Central / Noon Eastern Time.
MARK YOUR CALENDARS: 2021 ALPORT FAMILY MEETING

With safety the utmost priority:
ASF is pleased to announce the return of our virtual-only Family Meeting weekend on Saturday, August 7th and Sunday, August 8th, 2021.
This no-charge event is open to patients, families, caregivers, and medical professionals worldwide. Details forthcoming closer to the event. We hope to return to in-person programming in 2022!
UPCOMING ASF WEBINARS FOR PATIENTS
Alport Syndrome and the Eyes – What You Need to Know
Please join us for a new educational webinar:
Alport Syndrome and the Eyes – What Patients Need to Know
Wednesday, March 24, 2021
11am Pacific / 1pm Central / 2pm Eastern
Featured Speakers:
-Dr. Laith Al-Rabadi, MD (University of Utah)
-Dr. Paul Bernstein, MD, PhD (University of Utah)
Cataracts, dot and fleck retinopathy, corneal erosion, anterior lenticonus, macular degeneration, and temporal retinal thinning are all associated with Alport syndrome. This 60-minute live closed-captioned webinar, including a staff-moderated audience Q&A, will review eye abnormalities and vision challenges in Alport syndrome and what patients should know for their care.
FREE and OPEN to all members of the Alport community.
Have questions? Submit them by email or tune in live!
Pre-registration is required. Click here to join the March 24th event!
From the Cradle to College – Pediatric Alport Syndrome
2/24/21 Update: This event has passed. Thank you to all those who joined and to Dr. Warady for his time. Click here to watch the recording.
Dr. Warady will be answering your questions about the management of care for pediatric Alport patients and the eventual transfer to adult care during the free, 60-minute, closed-captioned, Navigating Alport Syndrome from the Cradle to College Q&A event at 4pm Pacific / 6pm Central / 7pm Eastern on Wednesday, February 24th.
OUR ROLE IN THE DISEASE COMMUNITY 
Alport syndrome is classified as a rare disease. According to the National Institutes of Health (NIH), there may be as many as 7,000 rare diseases affecting between 25 and 30 million Americans. This represents roughly 1 in 10. Many rare diseases, like Alport syndrome, lack a cure.
Our goals and concerns mirror those of other rare disease groups. ASF has fostered relationships with many other patient support and advocacy organizations to advance care for all those living with a rare disease.
Click here learn all the ways ASF raised awareness and advocated for the Alport syndrome community in 2020.
While Rare Disease Day, February 28, 2021, is just one day of the year, our work continues daily. ASF is appreciative for all the patient volunteers, advocates, and partner organizations who help raise our collective voice on an ongoing basis. Next month is Alport Awareness Month / National Kidney Month and we look forward to raising our voice louder than ever. Stay tuned for details on how YOU can get involved!
NEW, ONLINE ACCREDITED ALPORT COURSE
ASF is to present a new, online Continuing Medical Education (CME) / Continuing Nursing Education (CNE) course, Understanding Alport Syndrome: Genetics, Diagnosis, and Treatment.
Physicians and nurses will receive one (1) CE credit hour upon completion of the free, 60-minute, accredited course. Click here to access the course.
Alport syndrome patients are encouraged to share news of this no-charge course with their physicians, nephrologists, and nurses.
The course is presented by Dr. James Simon, Nephrology Fellowship Training Program Director at Cleveland Clinic. Dr. Simon is also an Assistant Professor at the Cleveland Clinic Lerner College of Medicine and a member of Alport Syndrome Foundation's Medical Advisory Committee. Our gratitude to Dr. Simon for contributing his expertise.
STUDY SITES ADDED FOR TRANSPLANT-CENTRIC TRIAL
The FREEDOM-1 Study is a clinical research study now enrolling adults who plan to receive a kidney transplant from a living donor.
The purpose of this study is to learn more about whether a novel cell therapy called FCR001 can prevent the rejection of living donor kidney transplants without the need for lifelong anti-rejection drugs.
To date, there are 10 active study sites in the U.S., including new locations in Ohio, Oregon, and Arizona.
To learn more, view this educational webinar or visit our website for further details.
"IMMUNO BILL" SIGNED INTO LAW – WHAT'S NEXT?
You are invited to join ASF's renal advocacy partner, Honor the Gift, for a town hall event on Thursday, February 25th at 2:00pm ET / 11:00am PT to celebrate the passage of the Comprehensive Immunosuppressive Drug Coverage for Kidney Transplant Patients Act (the "Immuno Bill").
Click here to register for the free virtual event to learn what comes next for kidney transplant care in the 117th Congress.
Featured speakers include members of Congress, experts in kidney transplant care, and other community leaders.
Additionally, National Kidney Foundation recently released a FAQ for the "Immuno Bill." You can learn about eligibility, the start date for coverage, and more on their website.