Alport Psychosocial burdens
In August 2018, Alport Syndrome Foundation collaborated with the National Kidney Foundation to organize an Externally-Led Patient Focused Drug Development Meeting (EL-PFDD) event in Maryland, which was also simulcast online. The following are some key takeaways from the follow-up Voice of the Patient Report:
Of all the symptom survey choices, the top three which most negatively affected the daily lives of respondents were in order:
• Tiredness, exhaustion, or fatigue (29%)
• Anxiety and/or depression (22%)
• Hearing loss (21%)
When probed further on psychosocial burdens they face while living with Alport syndrome, respondents reported:
• Anxiety (27%)
• Social Isolation (18%)
• Depression (17%)
• Hopelessness (15%)
Additional Concerns and Ways to Connect
During a Fall 2022 Direct Connect meeting on mental health, Alport patients and family members shared several additional concerns:
Symptoms that may or may not be related to Alport syndrome may be dismissed by health care providers, leading to feelings of frustration

"Low moods" being brushed off by medical providers as just "teen stuff"

Emotions stemming from misdiagnosis (anger, anxiety, confusion, grief)

Dealing with understudied complications of Alport syndrome and accompanying feelings of uncertainty

Guilt over passing on Alport syndrome to a child or children

Lifelong depression symptoms

Awareness of postpartum depression

Feelings of isolation as a result of hearing loss
Being perceived as "trauma dumping" (overburdening with one's difficulties) by one friend, family member, or significant other
Burdening unaffected family and friends with one's worries
No matter where you are in your Alport journey, there are ways to connect with ASF Staff, volunteers, and other patients/families. Please be advised the input and advice of peers is not intended to be, nor should it replace, professional mental health care, if needed.
Alport patients and family members are encouraged to join our private, moderated Facebook Support Group, which includes 3,800+ individuals representing over 75 countries. Patients/family members can post and answer questions or just read posts to learn from others' experiences.
ASF also offers frequent Direct Connect Zoom meetings where members of our community can candidly and privately discuss a range of topics related to life with Alport syndrome. These free meetings, which are not recorded, are announced in our monthly membership e-news and in our FB Support Group.
If you are feeling overwhelmed, isolated, or would just like to speak with someone who understands the challenges of Alport syndrome, ASF can pair you with another patient/caregiver for one-one-one conversations. Contact ASF Staff to learn more.
"I just wanted to thank the Alport Syndrome Foundation…[their] knowledge and support were a comfort in a time when I felt very afraid. It is not lost on me how fortunate I was to be able to quickly navigate to the right providers and I owe that all to Alport Syndrome Foundation…Life is hard, folks, and when anyone makes it just a little easier it means so much." – Alport syndrome patient, August 2022
What are the signs that I (or someone I love) might be experiencing mental health issues?
Signs of mental health concerns can vary from person to person and by age and gender. The following list from the National Alliance on Mental Illness (NAMI) encompasses many of the common signs and symptoms one might notice:
Excessive worrying or fear
Feeling excessively sad or low
Confused thinking or problems concentrating and learning
Extreme mood changes, including uncontrollable "highs" or feelings of euphoria
Prolonged or strong feelings of irritability or anger
Avoiding friends and social activities
Difficulties understanding or relating to other people
Changes in sleeping habits or feeling tired and low energy
Changes in eating habits such as increased hunger or lack of appetite
Difficulty perceiving reality (delusions or hallucinations, in which a person experiences and senses things that don't exist in objective reality)
Overuse of substances like alcohol or drugs
Thinking about suicide
Inability to carry out daily activities or handle daily problems and stress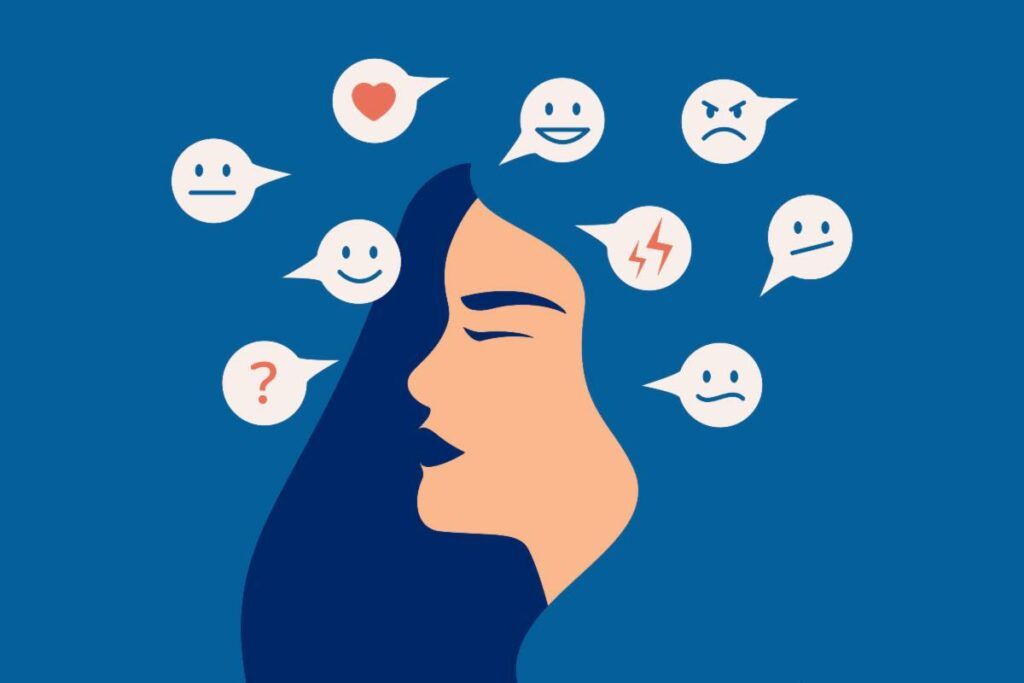 Questions to ask yourself:
Have there been changes in my energy levels, sleeping, or eating habits?

Has anyone around me stated their concern for my well-being?

Do I feel that I am a danger to myself or my loved ones?

Is the way I've been feeling disrupting my daily life?

Is my current network of support aware of what I'm facing?
If you're concerned about a change in thoughts or behaviors in yourself or a loved one, there are many online screening tools to see if you may benefit from mental health services, including the one below.
What should I do if I am afraid for the safety of a loved one or myself? 
The National Suicide Prevention Lifeline is free, confidential, and open to those in the United States. A skilled, trained crisis worker will listen to you, provide support, and share relevant resources.
In the United States, simply dial 988 to talk with someone 24 hours a day in English and Spanish.
Seeking Mental Health Services
Many Alport patients have reported finding a mental health professional:
By word of mouth
By contacting their insurance company
Via referral from a nephrologist or general practitioner
Additionally, you can click the blue button blue below for a step-by-step guide from The National Alliance on Mental Health.
Some of the the typical mental health treatment options include:
-Certain types of psychotherapy, such as:
Cognitive behavioral therapy
Psychodynamic psychotherapy
Dialectical behavioral therapy
-Medications, including those used for treating anxiety and depression
For more information on treatment options, you can visit the National Alliance on Mental Illness Treatment page.
Questions to ask your nephrologist about mental health treatment options:
What are the physical pros and cons of addressing my mental health concerns with a professional?

Would any psychiatric treatment options conflict with renal health or renal-based treatments?

Can you refer me to a mental health professional who understands how to treat individuals with chronic kidney disease?
Mental Health and Chronic Kidney Disease
This 60-minute discussion from NephCure's 2022 Patient Summit highlights the importance of mental health and the steps you can take to positively impact your quality of life. The video features a presentation by Caitlin Dwyer, a Licensed Clinical Social Worker, followed by audience Q&A.