Get Your Free Virtual Tickets! (Early Birds Get the Swag)
Saturday, August 6th
9am – 1pm Pacific / 10am – 2pm Mountain
11am – 3pm Central / 12pm – 4pm Eastern Time
+
Sunday, August 7th
10am – 1pm Pacific / 11am – 2pm Mountain
12pm – 3pm Central / 1pm – 4pm Eastern Time
This ALL-VIRTUAL eventis for individuals 18+ interested in learning more about Alport syndrome. Join patients, family members, and medical experts for a weekend of learning and connection.
You'll need to join us in real time to learn and participate. Event sessions will NOT be recorded or shared.
The first 250 U.S. patient/family member registrants will receive a Welcome Packet by mail (estimated shipping mid-July). This year's packet includes wearable swag!
U.S. registrants with children under age 12 will receive a print copy of our children's coloring book, Annie Has Alport Syndrome — a great way to approach conversations about living with Alport syndrome in age-appropriate ways.
Funding Opportunity for U.S. Alport Patients Ages 18-24
Open to U.S. patients ages 18-24 affected by Alport syndrome, ASF's Paul Silver Enrichment Award can be used to support education, complete a project, or pursue an activity that will enhance the individual's life.
Awards of up to $3,000 are offered by the Selection Committee to individual applicants that best meet the evaluation criteria.
Applications are now being accepted.
Completed application forms must be received by 5pm local time on Thursday, September 1, 2021.
The Award winner(s) will be notified in October 2022.
Created in his memory, Paul Silver's Family and ASF annually award a young person/s affected by Alport syndrome with funds to encourage their pursuit of personal ambitions and interests.
Researcher Spotlight: Dr. Perin
Closed Captioning is available by clicking the "CC" button.
In this new video, Laura Perin, Ph.D., discusses her interest in renal regenerative medicine, current research projects, favorite ways to spend time outside the lab, and more.
A member of ASF's Scientific Advisory Research Network, Dr. Perin was the first-ever recipient of ASF's $100,000 research grant in 2011 for her project, Amniotic Fluid Stem Cells and Alport syndrome. 
Direct Connect: Let's Talk Alport Medications
Join ASF's Emerging Leadership Council members and Staff for an hour of virtual discussion about Alport syndrome medications. To help each other, we want to hear how you manage medication reminders, traveling, side effects, challenges that you're experiencing that perhaps others have solved, and more. Thank you to the patients that sent us photos of their own medications for the accompanying image.
You're Invited: Tuesday, June 7, 2022
60-minute Direct Connect conversation
4:00pm Pacific / 5:00 Mountain / 6:00 PM Central/ 7:00pm Eastern
Note: To encourage open conversation, Direct Connect events are not recorded.
The event is free, but requires pre-registration at the link below.
New Rare Kidney Disease Legislation – Time to Act!
The New Era for Preventing End-Stage Kidney Disease Act (H.R. 7506) has been introduced in the House of Representatives.
This legislation is the first of its kind to address significant unmet needs in rare kidney disease, including research funding, optimal diagnosis and delivery of care, and access to experts and current treatments.
This legislation was shaped with remarkable input from patients, clinicians, researchers, pharmaceutical companies investing in renal disease therapies, and regulatory representatives, as well as months of participation by ASF Staff.
Use the link below to TAKE ACTION and alert your legislators to the importance of supporting H.R. 7506!
Alport Registry Report: INITIAL DATA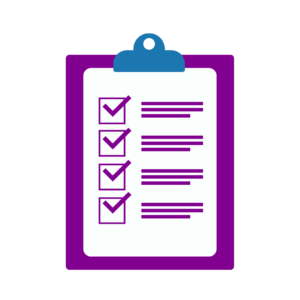 Our new U.S. patient registry, NKF Patient Network – Alport Syndrome, is already making a difference. THANK YOU to those that have enrolled. All registry participants are de-identified and ASF only has access to combined data points.
It takes 30 minutes or less for patients/caregivers to support research in the most valuable way, by joining the NKF Patient Network – Alport Syndrome! Please consider enrolling today.
The following is a snapshot of activity and learning since launch on March 1, 2022:
Over 100 Alport patients enrolled to date.
Wide distribution of enrollment in all age brackets.
27 individuals have enrolled but have not yet completed the consent or surveys. Capturing your experience to support research and the development of new treatments is critical.If you have questions, contact 

[email protected]

. Please complete these important items!
The new registry allows patients to provide important information about understudied aspects of Alport syndrome, including hearing loss, eye abnormalities, and esophageal and aortic conditions. Even initial registry data has attracted the attention of researchers. Your unique patient journey is valuable to understand. Capturing all elements of your health history supports critical research!
---
Thank you to our Alport Connect 2022 Sponsors to Date: