Alport Syndrome Foundation's board of directors and staff are all affected by Alport syndrome as patients, caregivers, family members and/or friends. They serve in their roles in support of the organization's mission from all over the country.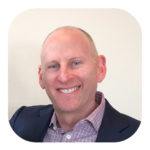 Andrew Kronenberg, Chair
Andrew has been an art advisor and the owner of Andrew Kronenberg Fine Art LLC since 2004. He has a unique background in art and business, having worked previously in private banking providing art-backed financing and as a management consultant focusing on business strategy. Andrew holds a BA from the University of Pennsylvania, an MA in art history from NYU, and an MBA from the Wharton School at the University of Pennsylvania. He lives in New York City with his wife and their two children. Alport syndrome impacts Andrew's immediate family, and he is committed to helping ASF achieve its mission.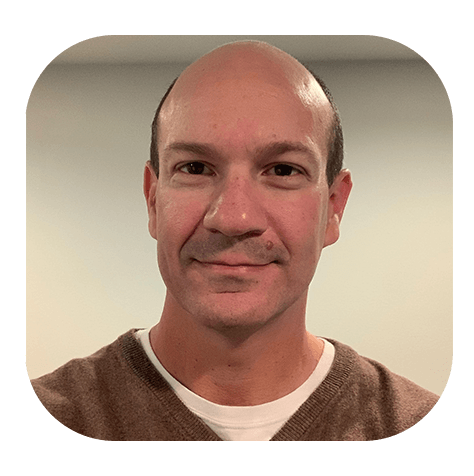 Ryan Linder, JD, Secretary
Ryan has lived in Arizona for most of his life, and received a Business Management degree from Arizona State University in 1996.  He earned a juris doctorate degree from Arizona State University College of Law in 1999.  Since that time, Ryan has represented hundreds of clients in litigation matters throughout Arizona.  In addition to his work, Ryan is actively involved in several community groups, and devotes his time to his family and friends. Two of Ryan's nieces have Alport syndrome, and Ryan is committed to ASF's goals of increased awareness and finding a cure for Alport syndrome.  He currently resides in Chandler, Arizona with his wife Kyra and their two sons.
Marty Dunleavy, Treasurer
Marty holds a B.A in Computer Math and a M.S. in Executive Engineering from the University of Pennsylvania in Philadelphia, PA. He worked as a Systems Engineer for RCA/GE/Martin Marietta for 9 years and Computer Sciences Corporation for 2 years before starting his own Computer Consulting Company. In addition to running his company for the past 20 years, Marty has been a volunteer and board member for the local youth sports organization for the past 12 years. Marty lives in Medford, NJ with his wife Vicki and his four children. Marty is hopeful that one day a cure for Alport syndrome can be found.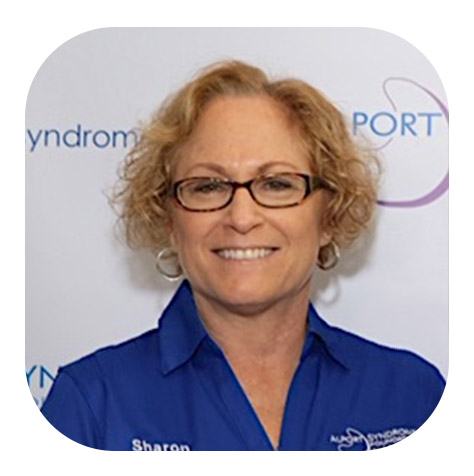 Sharon Lagas, Co-Founder & Past President
Sharon has a B.S. degree in Geological Sciences from Dickinson College in Carlisle, PA and completed graduate studies at the University of California, Long Beach. She worked in environmental consulting for over 15 years, in California and Arizona. Since 2001, Sharon has served as a volunteer leader on non-profit boards in various officer positions. She lives in Phoenix with her husband and her three children. Three generations of Sharon's family have been impacted by Alport syndrome including her mother and herself, as well as two of her children and her two nieces. Sharon's brother battled the effects of this disease for 38 years. Sharon looks forward to the day that all of our children will not have to worry about the effects of this disease and she is committed to accomplishing this through ASF.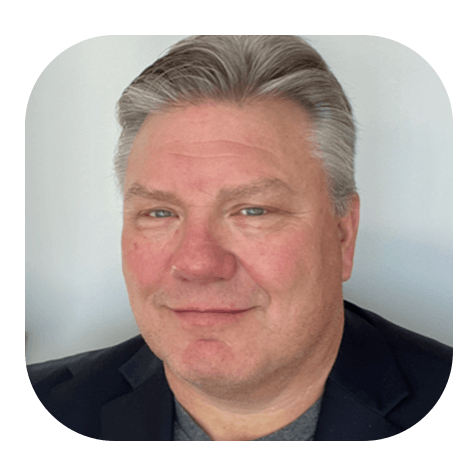 Phil Kumnick
Phil has both a BS and a Masters of Finance from St. Louis University and has recently retired after a 30 year career in the credit card industry.  Phil started his career with MasterCard International and completed it as a senior executive with Visa Inc. Phil has experience running large organizations and businesses as well as small teams around the world developing new products and services for merchants and cardholders.  Over his career Phil traveled to over 75 countries for his work, helping to launch and expand financial services in dozens of developing markets.  The most important stop along the way was when he and his family moved in across the street from the Lagas family nearly 20 years ago where they learned first hand about Alport syndrome and its affects on the Lagas family.
André Weinstock, PhD, MSAS
André has a BS in biochemistry and a PhD in analytical chemistry. His mother, sister, and he all showed idiopathic (Greek for "don't know why") renal and hearing problems growing up only to be diagnosed as Alport syndrome in the 1980s. André spent two years on hemodialysis prior to receiving a kidney transplant from an anonymous non-living donor. He has tried to make the best of this gift and spent the last two decades travelling the world, finding love, and building a career as a research scientist in the field of pharmaceuticals, medical devices, and diagnostics. André hopes that the next generation of people with Alport syndrome, including his nephew and nieces, never have to experience hemodialysis. He is also grateful for everyone, such as his donor, who makes the thoughtful and generous decision to sign their driver's license as an organ donor.
Stephen Malach, MD
Stephen Malach, MD, is a practicing psychiatrist and psychoanalyst in New York, having received a BA in psychology from Johns Hopkins University and his MD from SUNY Downstate College of Medicine. Stephen has X-linked Alport syndrome with hearing loss and is raising a child with Alport syndrome. Growing up with a mother who survived 23 years on dialysis and 24 years with a transplanted kidney, Stephen personally understands the challenges faced by Alport syndrome patients. His own kidney function was stable until 2020, and he was fortunate to receive a preemptive kidney transplant in May 2022. Stephen's particular area of interest is in helping empower individuals living with Alport syndrome, improving the mental health of patients, and moving the science of treatment forward.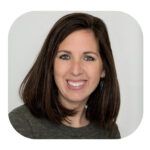 Amy Rhodes
Having been affected by the impacts of Alport syndrome for the bulk of her life, Amy is proud to serve on the Board of Directors (after previously serving as member of the Emerging Leadership Council) to bring her passion for education and providing support to patients and their families. At the age of 5, her father went into end-stage renal disease and was given the second chance of life through kidney transplant, thanks to his father. In Spring of 2021, Amy and her oldest son, Ben, were diagnosed with Alport syndrome and began treatment. She has watched the impact of the disease on her father, and has recently navigated the diagnosis on herself and her son, and believes she can use her personal experience with the disease to positively impact others in similar situations. Specifically, it is Amy's goal to leverage her experience and education as an Elementary Education teacher to ensure families dealing with an Alport diagnosis have the information, support, and resources necessary to take action on their diagnosis and maintain a positive outlook for the bright future they have.