Established in December 2020, the Emerging Leadership Council's (ELC) purpose is to ensure the voice of patients in their 20s and 30s is well-represented in Alport Syndrome Foundation's decision making. The Council is also designed to develop the next set of leaders to sustain ASF into the future. Membership is by invitation.
ASF Staff will work closely with ELC members to best inform the ASF Board of Directors about critical patient needs.
Click here to watch a December 2021 video featuring ELC members.
Want to connect with the ELC? Email: [email protected]
Adam Jardine, Council Member
Adam Jardine was diagnosed with Alport syndrome at a young age and began experiencing side effects in his early teens. He majored in Political Science, Public Administration, and Environmental Policy and Planning at the University of Wisconsin-Green Bay and subsequently obtained his law license in 2015 from the University of Michigan. Adam currently works on healthcare and environmental policy for the U.S. House of Representatives. Adam represented ASF at the 2019 International Alport Workshop in Siena, Italy, and served on the patient panel for the August 2020 Alport Family Meeting.
Sarah Kraut, Council Member
Sarah Kraut is a 24-year old college student who was diagnosed with Alport syndrome when she was 14. She lost kidney function at 18, and her father, uncle, brother, and sister all have Alport syndrome as well. She received her kidney transplant from a living donor in April 2021. Sarah is also a prior recipient of the Paul Silver Enrichment Award and has served as a patient panelist at Alport Connect.
Joseph Lagas, Council Member
Joseph Lagas is a doctoral candidate at Washington University in St. Louis studying molecular biology. He received a Bachelor's degree in the same field from the University of Arizona and is motivated to pursue science because of his personal experiences with Alport syndrome. He was diagnosed at seven following the passing of his Uncle, after which his mother founded ASF with the help of other Alport syndrome patients. The foundation allowed him to experience scientific research first-hand, giving him both a unique perspective on the disease and a passion for understanding and communicating the science surrounding Alport syndrome.
Maxwell Lagas, Council Member
Maxwell Lagas was diagnosed with Alport syndrome at the age of six after the passing of his Uncle. His mother Sharon Lagas seeing a need to bring Alport syndrome patients together founded the Alport Syndrome Foundation. Max is a medical student at Trinity School of Medicine currently in his second year about to take his STEP 1 exam, he graduated from the University of Arizona with a double major in Molecular and Cellular Biology and Human Physiology. He has been to multiple Alport Connect conferences and is very passionate about ASF. His personal and professional experience gives him a unique perspective on Alport Syndrome.
Kelly Lamanna, Council Member
Kelly is a theater artist and producer living in Brooklyn, NY. She has made a career as a multi-hyphenate artist, creating and directing original work, producing and curating the work of other artists, and managing arts non-profits. She was diagnosed with Alport syndrome at the age of 21 right before her senior year of college. She has spent much of her 20s grappling with the often very heavy questions our condition presents. Her goal in joining the Emerging Leadership Council is to make sure that no other Alport patient ever feels that they are alone. She aims to focus on mental health awareness and community building to bring us all closer and stronger together.
Maddison Martin, Council Member
Maddison Martin, age 23, was originally misdiagnosed with Glomerulonephritis at age 2 before receiving a formal diagnosis of Alport syndrome, via kidney biopsy, at 4-years-old. At the age of 20, she received the Gift of Life in the form of a kidney transplant from her high school attendance secretary, Tammy. Inspired by her Alport journey, Maddie completed her bachelor's degree in nursing and works as a Transplant RN at the very hospital where she received her kidney transplant in 2019. She is excited for the opportunity to share her knowledge of kidney disease and organ transplant with the ASF community, as both a patient and a nurse.
TJ Mayfield, Council Member
TJ Mayfield is the current Executive Director of the Mississippi Kidney Foundation, overseeing day-to-day operations, fundraising, and advocacy. At the age of 19, TJ was diagnosed with Alport syndrome and began peritoneal dialysis. Despite the obstacles, TJ completed his degree in Social Studies Education at Alcorn State University before becoming an educator for 6 years. After receiving a kidney transplant in 2019, TJ began working in the non-profit sector fighting for equitable health care for all Mississippians.
Cassie Smith, Council Member
Cassie Smith, a Kentucky native, is a registered nurse and mom to three young children. She was first diagnosed with Alport syndrome in late childhood. Two of her three children were diagnosed in early 2019. Both her professional and personal experiences make her passionate about patient advocacy. ASF is confident these experiences will serve the Council well. Cassie recently shed light on Alport syndrome and eloquently shared her experiences as a patient as part of the Female Diagnosis Stories video.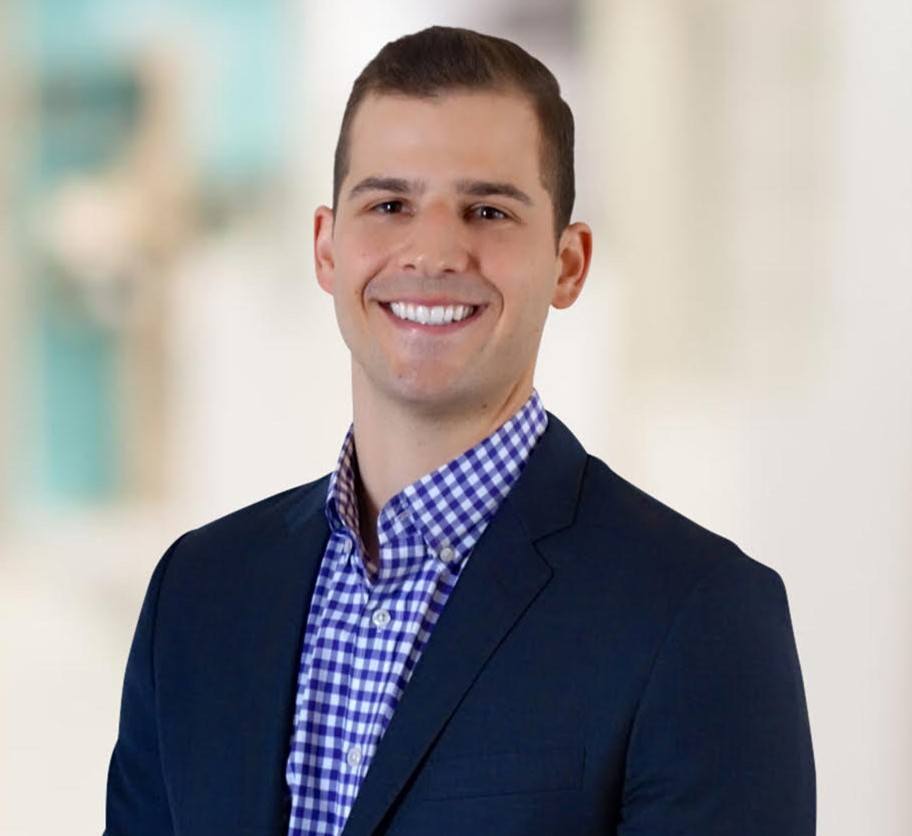 John Watson, Council Member
John Watson was first diagnosed with Alport syndrome at the age of 32. He has a family history of kidney disease, but was the first in his family to discover the condition. John is eager to support ongoing research and discoveries for the Alport community. He works for a health insurance startup in Denver, Colorado and he and his wife Madeline recently welcomed their first son, Wesley. Some of his goals in joining the Emerging Leadership Council are to share his story and to be a resource for others who are diagnosed in adulthood and for those looking to grow their families.
Alport Syndrome Foundation extends gratitude to the following organizations for sponsoring efforts of the Emerging Leadership Council: