In January 2021, ASF established a new Scientific Advisory Research Network (SARN) comprised of eight U.S. and international Alport syndrome researchers. The role of this group is to provide expert guidance to ASF on how to best achieve targeted research objectives. The group has begun to address topics such as:
1. Does CRISPR/Cas9 offer a viable curative pathway for most Alport patients?
2. Improving the understanding of the molecular biochemistry of the collagen IV molecule in the glomeruli of the kidney.
3. Better understanding of the molecular biochemistry of the collagen IV molecule in less studied co-morbidities (hearing, eyes, pregnancy) across all genotypes and phenotypes.
In short, the SARN is focused on fundamental research of Alport syndrome with the understanding that curative therapies will not become available unless such research is supported – we can't cure what we don't know!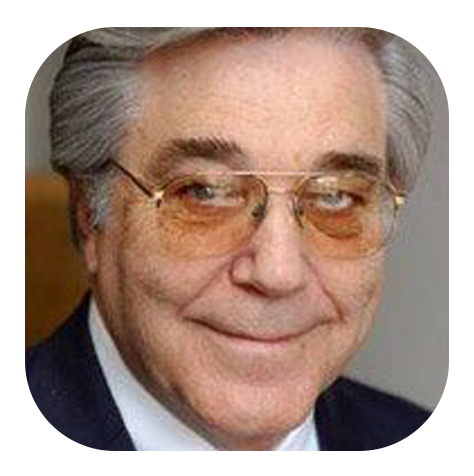 Billy G. Hudson, PhD
Dr. Billy G. Hudson is the Elliott V. Newman Professor of Medicine, Biochemistry, Cell and Developmental Biology, Pathology, Microbiology and Immunology, and Director of the Center for Matrix Biology. Over five decades, he has pioneered a multi-disciplinary research program focused on the chemistry, pathophysiology and evolutionary origin of basement membrane, a specialized extracellular matrix. His team discovered a novel collagen IV α345-scaffold, a critical component of the kidney glomerular basement membrane (GBM), that underlies the pathophysiology of three kidney diseases. These are: Goodpasture's autoimmune disease, hereditary Alport syndrome, and diabetic nephropathy that affect millions of people worldwide. His further discoveries about the α345-scaffold include: a novel sulfur-nitrogen bond (-S=N-), the mechanism for bond formation involving the enzyme peroxidasin, the essentiality of the trace element bromine in the bond formation and in animal tissue genesis , a chloride-ring signaling function in scaffold assembly, and a primordial function of the scaffold in tissue genesis and evolution. Recently, his team determined the 3D structure of the α345 hexamer of the scaffold and discovered hexamer function, paving the way for development of therapies for GBM diseases.
Dr. Hudson is the recipient of several awards and prizes. These include: 2018 Distinguished Investigator Award, International Society for Matrix Biology; 2017 Carl Brändén Award, The Protein Society; 2015 Earl W. Sutherland Prize, Vanderbilt University; 2012 Senior Investigator Award, American Society of Matrix Biology; 2010 Stanley Cohen Research Award, Vanderbilt University Medical Center; 2009 Fellow, American Association for the Advancement of Science; 2008 Distinguished Alumnus Award for Achievement, University of Iowa Carver College of Medicine; 2003 Homer W. Smith Award, American Society of Nephrology; 2001 NIH Merit Award, 1991 Distinguished Alumnus Citation, Henderson State University. 1968, NIH postdoctoral Fellowship, Harvard University; 1965 NIH Predoctoral Fellowship, University of Iowa; 1961 NSF Undergraduate Research Fellowship, University of Arkansas; 1959 Freshman Physics Award, Henderson State Teachers College.
Dr. Hudson earned a Ph.D. degree from the University of Iowa in 1966 in biochemistry, with an emphasis in physical organic chemistry. He was a postdoctoral fellow in the department of biological chemistry at Harvard University Medical Center. He is the author of more than 250 publications and 30 patents, and cofounder of two biotech companies (Nephrogenex and Sulfilatec). He is a Vietnam-Era veteran, serving on active duty in 1966-68 at the US Army Institute of Environmental Medicine, and retired as Colonel in the US Army.
He is co-founder, along with wife, Julie Hudson, M.D., M.A., brother Johnny and sister Ann of Aspirnaut™, a K-20 STEM Pipeline for Diversity, a model to elevate STEM achievement in students from disadvantaged backgrounds.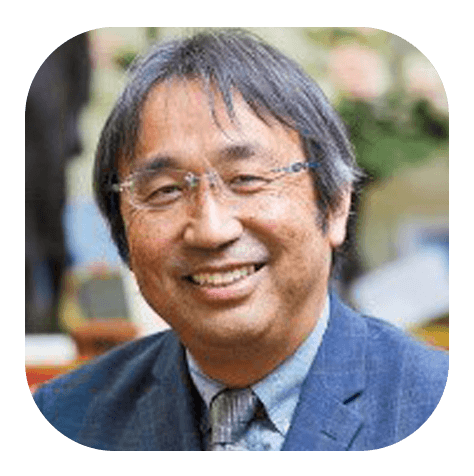 Hirofumi Kai, PhD
Professor, Department of Molecular Medicine, Kumamoto University
Dr. Kai is a molecular biologist and pharmacologist whose works broadly spanned the fields of protein misfolding diseases (ex. Alport syndrome, familial amyloidosis, cystic fibrosis, cancer). Dr. Kai obtained his Master's degree in Pharmaceutical Sciences from Kumamoto University in 1984. He was a researcher in Eisai Pharmaceutical Company in Tsukuba, Japan from 1984 to 1986, and an Associate Researcher in the Department of Pharmacology, Faculty of Pharmacy in Kumamoto University in 1986 to 1991. He obtained his Ph.D. in 1991 and became Assistant Professor from 1991 until 1996 when he was promoted to Associate Professor. He was a Post-doctoral fellow in the Department of Anatomy and Cardiovascular Institute, School of Medicine, USCF, San Francisco from 1993 to 1995. He became a Professor in 2001 in the Department of Molecular Medicine, Faculty of Life Sciences, Kumamoto University. He served as Vice Dean from 2013 to 2015 and became the Dean in the Graduate School of Pharmaceutical Sciences, Kumamoto University from 2015-2020. In 2021 he was appointed as Vice President in Kumamoto University. Since the beginning of his career, Dr. Kai has focused on intractable diseases and diseases with no known cure. He hopes to apply his expertise and vast experience in molecular research to finding novel candidate therapies for Alport syndrome. Click here for a list of his published works.
Dr. Kai's recently published paper, "Genetic background, recent advances in molecular biology, and development of novel therapy in Alport syndrome," can be viewed on our Articles and Papers page.
Ron Korstanje, PhD
Associate Professor, The Jackson Laboratory
Dr. Korstanje is geneticist and molecular biologist with an interest in the genetics of kidney disease. The long-term goal of his research is to identify the genes and pathways underlying kidney disease and kidney aging using systems genetics approaches in order to develop new therapies to slow down these processes to improve the lives of patients. This focus is the direct result of his work on the genetics of cardiovascular and kidney disease in the rabbit and mouse during his graduate and postdoctoral training, his work on the genetics of chronic kidney disease in rats and mice while he was a Research Associate and Assistant Professor at the University Medical Center Groningen, and his current research as Assistant Professor at The Jackson Laboratory (JAX) and co-director of the Nathan Shock Center of Excellence in the Basic Biology of Aging at JAX, identifying human-relevant genes involved in aging using the world-renowned mouse resources at JAX.
Click here to learn more about Dr. Korstanje and his research.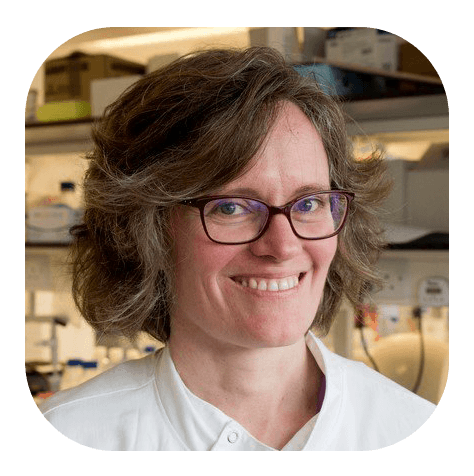 Rachel Lennon, BMedSci, BMBS, PhD, FRCPCH
Professor of Nephrology, University of Manchester
Consultant Paediatric Nephrologist, Royal Manchester Children's Hospital, UK
Rachel graduated from Nottingham University Medical School in 1994. She completed clinical training in paediatric nephrology and began her research training in 2004 with a Wellcome Research Training Fellowship to work in Peter Mathieson and Moin Saleem's laboratory. She was then appointed to an NIHR Academic Clinical Lectureship in 2007 and in 2008 she began working in Martin Humphries' laboratory at the Wellcome Centre for Cell-Matrix Research in Manchester. In 2010 she was awarded a Wellcome Trust Intermediate Clinical Fellowship to establish her research group. Rachel's research is focused on understanding mechanisms of glomerular disease, the leading cause of chronic kidney disease in adults and children. In 2016 Rachel was awarded a Wellcome Trust Senior Research Fellowship in Clinical Science to focus on the molecular regulation of force in the kidney filter. Rachel combines her academic work with clinical duties as a Consultant Paediatric Nephrologist at the Royal Manchester Children's Hospital.
Click here to learn more about Dr. Lennon and her research.
Mary Nabity, DVM, PhD, DACVP
Associate Professor, Department of Veterinary Pathobiology, Texas A&M University
Dr. Nabity's research interests involve the pathogenesis of kidney disease and investigation of novel biomarkers in dogs and cats with chronic kidney disease and their relation to conventional measures of renal function. In her lab, Dr. Nabity and her colleagues are actively exploring urinary proteins, mRNAs, and miRNAs in dogs with naturally occurring glomerular disease in order to determine their ability to serve as early markers of renal disease, specific markers of certain types of renal disease and disease progression, and targets for novel therapies. Their goal is to improve our understanding of the development and progression of kidney disease and to develop and validate testing methods in order to more effectively diagnosis and monitor renal disease in companion animals and humans.
Click here to learn more about Dr. Nabity and her research.
Jeff Miner, PhD, FASN
Eduardo Slatopolsky Professor of Medicine in Nephrology, Washington University School of Medicine in St. Louis
Jeffrey Miner received his PhD from the California Institute of Technology in 1991 and moved to Washington University for postdoctoral training in 1992. He created a mouse model for Alport syndrome in 1994 and has been studying Alport syndrome and other diseases of the glomerular basement membrane and podocytes since joining the Washington University faculty in 1996. His research program has been funded by the National Institutes of Health, the March of Dimes, the American Heart Association, the Washington University Children's Discovery Institute, and the Alport Syndrome Foundation/Pedersen Family/Kidney Foundation of Canada, as well as by several pharmaceutical companies. He is using several mouse models of Alport syndrome to search for pathways that injure the kidney, to test the effects of drugs that inhibit injurious pathways, and to investigate innovative therapeutic approaches. Dr. Miner chaired the American Society of Nephrology (ASN) Biosciences Research Advisory Group and has lobbied members of Congress to advocate for ASN's patient care and kidney disease research priorities. He is President-Elect of the American Society for Matrix Biology and will Chair the next biennial meeting in September 2021.
Click here for more on Dr. Miner and his research.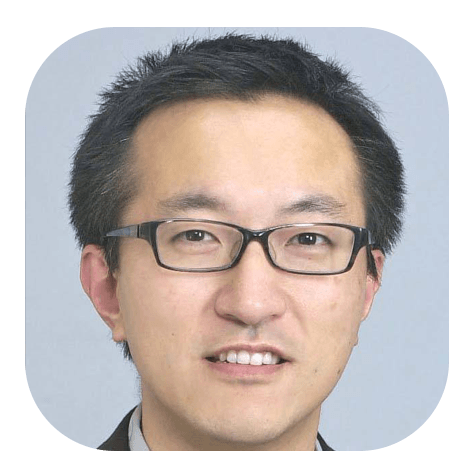 Kandai Nozu, MD, PhD
Professor, Department of Pediatrics, Kobe University Graduate School of Medicine
Dr. Nozu graduated from the faculty of medicine, Kobe University in 1996. After completing the training of general Pediatrics for 4 years, he received Pediatric Nephrology training at Kobe University Hospital. He got Ph.D. degree from Kobe University in 2005. He studied molecular biology at the division of Pediatric Nephrology in Medical College of Wisconsin between 2010 and 2013. He is now the Professor of Pediatrics, Kobe University Graduate School of Medicine, the Chief of Pediatric Nephrology department in Kobe University Hospital, and the director of the Lab in the Department of Pediatrics, Kobe University. He is also a member of the American Society of Nephrology, International Pediatric Nephrology Association, Japanese Society of Nephrology, Japanese Society of Pediatrics, and Japanese Society of Pediatric Nephrology.
Dr. Nozu was recently featured as part of Alport Syndrome Foundation's 2020 Research Program Update video. Additionally, you can read about his work on the "Development of an exon skipping therapy for X-linked Alport syndrome with truncating variants in COL4A5" on our Articles and Papers page.
Laura Perin, PhD
Associate Professor, Children's Hospital Los Angeles, Keck School of Medicine of the University of Southern California
Dr. Laura Perin is an Associate Professor at the Keck School of Medicine, USC. Prior to joining the USC faculty in 2009, she obtained a master's degree in biological sciences at the University of Padova, Italy, and a Ph.D. in stem cells and tissue engineering at the Harvard School of Medicine.
As a faculty member at USC and Children's Hospital Los Angeles, Dr. Perin uses different approaches to study the mechanisms that regulate glomerular damage during chronic kidney disease progression. Dr. Perin is involved in developing new strategies for renal regenerative medicine using stem cells and their secreted extracellular vesicles with the final goal of developing new therapies for patients affected by glomerular damage.
Dr. Perin's research is funded by the National Institutes of Health. She has received various intramural and extramural awards, including a Career Development Award, from organizations such as the California Institute of Regenerative Medicine, the American Urology Foundation, Alport Syndrome Foundation, and the Southern California Clinical and Translational Science Institute.