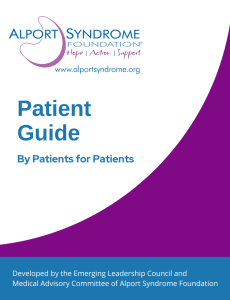 November 22, 2021
With the guidance of Medical Advisory Committee members, ASF's Emerging Leadership Council is pleased to share a brand new, downloadable Patient Guide: By Patients for Patients.
This new resource includes an up-to-date overview of diagnosis, disease symptoms, current treatment recommendations based on research, types of health care providers that may be helpful, and more.
ASF is grateful to Natera and to Sanofi Genzyme, the 2021 sponsors of the Emerging Leadership Council's efforts. Their support was critical in helping make this new Patient Guide possible.
Download the Patient Guide in English and/or Spanish below.