Alport syndrome can cause a specific type of hearing loss in males and females called sensorineural hearing loss.
Because the loss is not experienced at birth but rather comes later in childhood, adolescence or adulthood, speech is not affected in people with Alport syndrome-related hearing loss. To date, this hearing loss is not reversible. Additionally, some patients affected by Alport syndrome-related hearing loss report tinnitus, or "ringing in the ears."
Some families with Alport syndrome do not experience hearing loss at all.
According to the World Health Organization (2018), there are 466 million people in the world living with hearing loss – over 5% of the world's population. For this reason, all televisions are made with "closed caption" options. Closed captioning is great, and likely even the people in your family without hearing loss will like using it. So don't let hearing loss slow you down!
Hearing aids are effective and helpful in many aspects of personal, professional and academic life. There are abundant options and styles to choose from. The devices have become so sophisticated that some even sync with your smart phone and/or smart watch. Many offer customized settings that adjust easily for your environment and activity. Hearing loss is so common in the United States that hearing aid batteries can be purchased at almost any grocery store or pharmacy in the United States.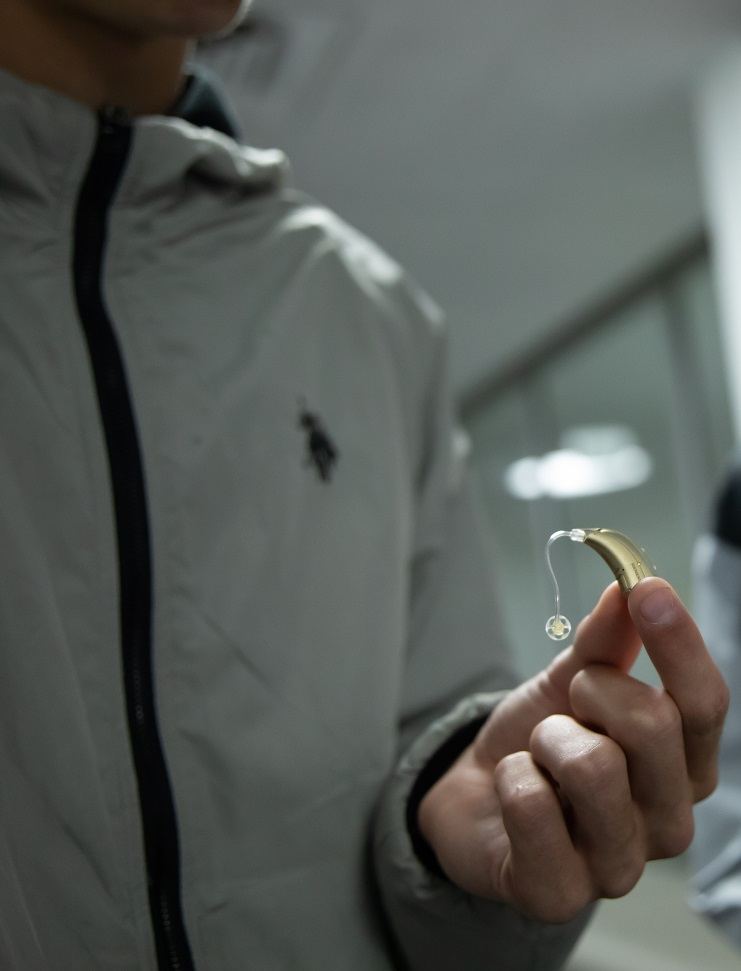 Don't let hearing loss slow you down