In August 2018, Alport Syndrome Foundation collaborated with the National Kidney Foundation (NKF) to organize an Externally-Led Patient Focused Drug Development Meeting (EL-PFDD). Here's why that's important for the Alport Syndrome Community:
EL-PFDD meetings bring together patients and their care-partners, representatives from the FDA, pharmaceutical companies interested in developing drugs for the disease, and doctors who are experts in the specific disease – all to hear from patients about the disease in question. In these meetings, the patient's experience is brought to the forefront for the FDA and pharmaceutical companies to understand. "Externally-led" refers to PFDD meetings that are led by organizations outside of the FDA.
The perspective of patients in effectively treating their disease is critical. How does the disease effect their everyday lives? What are the most challenging symptoms or burdens of living with the disease? There are more than 7,000 identified rare diseases, so it is challenging for the U.S. Food and Drug Administration (FDA) to deeply understand all of them as they consider trials and approvals of potential new therapies.
Externally-led Patient-Focused Drug Development (EL-PFDD) meetings play a valuable role in helping the FDA better understand a particular disease and its effects on patients and families, and what is meaningful to the people living with the condition.
Alport Syndrome Foundation is grateful to have partnered with the NKF to organize an EL-PFDD meeting focused on Alport syndrome. Deep gratitude goes to:
• National Kidney Foundation in partnering to organize this important event that documented the experiences of Alport patients from across the country.
• Alport patients who served on the panels, openly sharing their insights and experiences.
• Alport patients who participated in the meeting in person and online, to participate in the critical real-time survey process.
• Members of our Medical Advisory Committee who traveled to participate in sharing their expertise as clinicians treating Alport patients.
All the information gathered for the EL-PFDD meeting, and what was learned from the meeting are catalogued in one report called "The Voice of the Patient."  
Additionally, from this page you can: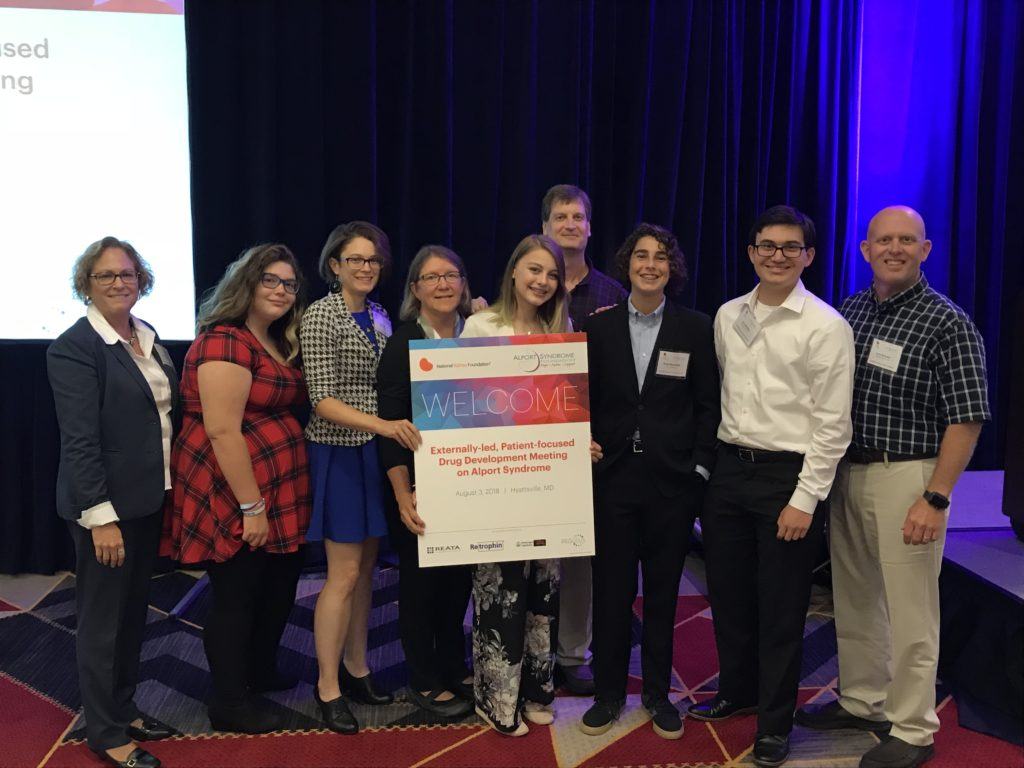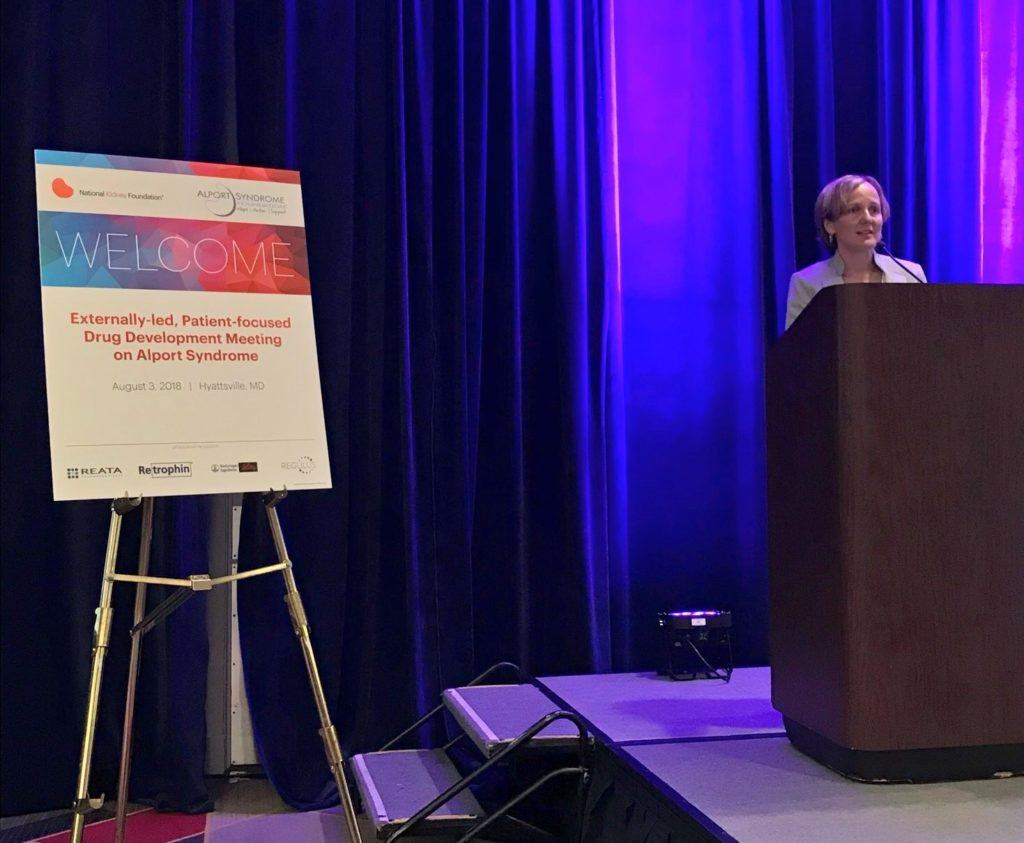 About Our Collaborative Partner in this EL-PFDD meeting:
The National Kidney Foundation (NKF) is the oldest non-profit health organization dedicated to preventing kidney diseases and improving the health and well-being of individuals and families affected by kidney disease. Education of patients and healthcare providers is a big part of the NKF's work, and we support kidney patients by providing all sorts of educational materials, programs, and patient services. Visit the NKF website.
EL-PFDD meetings benefit:
Patients
Patients know the FDA and drug sponsors have heard their voices (in person) about what is meaningful to them as it relates to potential drug therapies.
Patients' experiences are validated by all stakeholders.
Hearing other patients voice their experiences and needs helps refine patients' advocacy skills and bring more awareness to the disease.
Patient advocacy groups
Identify priority needs for patient education, support and advocacy.
The FDA in its role to approve new medicines
Helps the FDA to understand what it's like to live with a particular disease, and therefore, what symptoms and burdens matter most to patients.
Inform the FDA on what side effects patients may be willing to accept to gain a certain level of symptom relief or slowing of their disease progression.
Assists the FDA determine whether a potential drug's risks or deficits will be worth it's benefits to patients, and how closely it will meet patients' needs.
Can support making medicines available to patients by helping to identify areas of unmet need in the patient population.
Educate the FDA on patients' preferences regarding participation in clinical trials. This enables the Agency to advise pharmaceutical companies on their trials.
Assist the FDA in knowing if a new drug will address the needs of patients.
Pharmaceutical companies in their role to develop potential therapies
Drug sponsors obtain insights into the major concerns of patients, thus helping them develop treatments that coincide with patients' needs and preferences.
Drug sponsors learn certain disease symptoms or treatment side effects that are, or are not, tolerable by the patients and can develop drugs accordingly.
Advice to pharmaceutical companies from FDA- while a potential drug is being developed-can help to advance medicines that meet patients' needs.
1
View a brief meeting summary
ASF Co-Founder and past President, Sharon Lagas, prepared a post-meeting recap.
2
Learn more about EL-PFDD Meetings
Listen to the Audio Recording of the EL-PFDD Event: