1
ALPORT SYNDROME IS OFTEN MISDIAGNOSED
Alport syndrome may be misdiagnosed as IgA Nephropathy, thin basement membrane disease, focal segmental glumerulosclerosis or other chronic kidney disease. Genetic testing is key to early and accurate diagnosis. Those with a confirmed diagnosis should enroll in the patient registry, consider participating in our Natural History Study, and may be eligible to enroll in a clinical trial.
2
PRIMARY SYMPTOM IS HEMATURIA, USUALLY MICROSCOPIC
Sometimes children with Alport syndrome have gross hematuria for several days, associated with a cold or flu, which ends when infection is gone. With disease progression, additional signs of kidney disease begin to appear, such as proteinuria and high blood pressure.
3
FEMALES ARE PATIENTS, NOT SIMPLY CARRIERS OF THE DISEASE
According to recent research, over 95% of females with XLAS have blood in the urine, so they have the disease. About 75% of females with XLAS develop proteinuria. Although the risk of kidney failure is much lower in females with XLAS compared to males, there is significant risk. About 20-30% of females with XLAS reach end-stage kidney disease by the age of 60. Females with Alport syndrome can also develop hearing loss.
5
HEARING LOSS & EYE ABNORMALITIES ARE POSSIBLE IN BOTH MALES AND FEMALES
Not all patients experience these symptoms.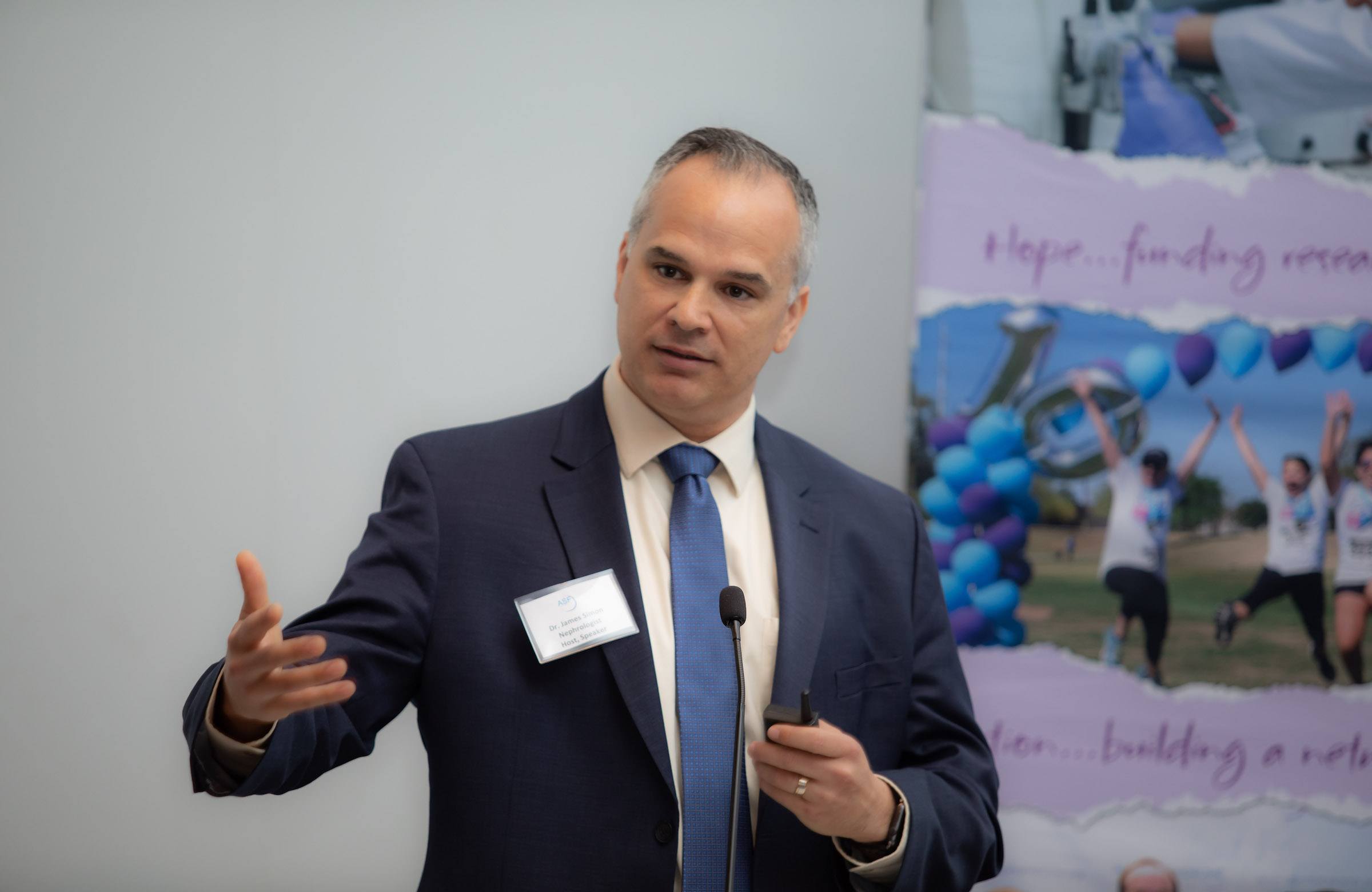 Reach Out For More Information
A free 60-minute Continuing Medical Education Credit on Alport Syndrome: