Caitlin Carter, M.D.
Associate Clinical Professor of Pediatrics, University of California San Diego School of Medicine
Clinical Director of the Division of Nephrology, Rady Children's Hospital, San Diego
Caitlin Carter is board certified in adult and pediatric nephrology and an active clinician caring for adults and children with kidney disease.  She completed her internal medicine and pediatrics residency and combined adult and pediatric nephrology fellowship at UC San Diego.  Her current clinical practice focuses primarily on pediatric patients, and she has an interest in the impact of kidney disease across the lifespan.  She is currently the clinical director of pediatric nephrology at Rady Children's Hospital San Diego, overseeing the clinical operations and is actively involved in medical education at UC San Diego.
Carolyn Feibig, MS, RD, CCTD
Advanced Heart Disease and Heart Transplant Dietitian at INOVA Hospital
Prior to becoming a dietitian, Carolyn was a 5th grade teacher. She became interested in kidney nutrition when her nephew was born with one functional kidney. She spoke at the first virtual Alport Syndrome Foundation Alport Connect Conference in 2020. She has also volunteered with the National Kidney Foundation (NKF) since 2012 as a subject matter expert speaker, is on the NKF Medical Advisory Board for the Capital Area, and was awarded the NKF's Regional Recognized Renal Dietitian for Region 2 (Southeast United States) in 2018. She has worked with the American Kidney Fund on many projects including presenting multiple nutrition education webinars and is the major content developer for the Kidney Kitchen and is an inaugural member of the AKF's Dietitian Action Group.
On the lighter side, the best way to show love is in the kitchen, people who are outdoors seem happier, traveling is a good way to get over yourself, spontaneous dance parties keep you sane, eat food not supplements, don't buy organic (buy local), and being a good person is important.
Stephen Malach, MD
Board of Directors, ASF
Stephen Malach, MD, is a practicing psychiatrist and psychoanalyst in New York, having received a BA in psychology from Johns Hopkins University and his MD from SUNY Downstate College of Medicine. Stephen has X-linked Alport syndrome with hearing loss and is raising a child with Alport syndrome. Growing up with a mother who survived 23 years on dialysis and 24 years with a transplanted kidney, Stephen personally understands the challenges faced by Alport syndrome patients. His own kidney function was stable until 2020, and he was fortunate to receive a preemptive kidney transplant in May 2022. Stephen's particular area of interest is in helping empower individuals living with Alport syndrome, improving the mental health of patients, and moving the science of treatment forward.
Jeffrey Miner, PhD, FASN
Eduardo Slatopolsky Professor of Medicine in Nephrology, Washington University School of Medicine in St. Louis
Jeffrey Miner received his PhD from the California Institute of Technology in 1991 and moved to Washington University for postdoctoral training in 1992. He created a mouse model for Alport syndrome in 1994 and has been studying Alport syndrome and other diseases of the glomerular basement membrane and podocytes since joining the Washington University faculty in 1996. His research program has been funded by the National Institutes of Health, the March of Dimes, the American Heart Association, the Washington University Children's Discovery Institute, and the Alport Syndrome Foundation/Pedersen Family/Kidney Foundation of Canada, as well as by several pharmaceutical companies. He is using several mouse models of Alport syndrome to search for pathways that injure the kidney, to test the effects of drugs that inhibit injurious pathways, and to investigate innovative therapeutic approaches with funding from a new 5 year NIH grant entitled "Innovative Approaches to Treating Alport Syndrome". Dr. Miner chaired the American Society of Nephrology (ASN) Biosciences Research Advisory Group and has lobbied members of Congress to advocate for ASN's patient care and kidney disease research priorities. He is President of the American Society for Matrix Biology.
Laura Perin, PHD
Dr Perin is an Associate Professor of Urology at the Keck School of Medicine of USC whose research focuses primarily on studying mechanisms that regulate kidney damage, with specific attention to glomerular injuries and renal cancer. Dr. Perin has received many intramural and extramural awards—including funding from the NIH, California Institute for Regenerative Medicine (CIRM), American Urology Foundation, Alport Foundation, and others—and has published more than 70 articles in the field of renal regeneration and translational medicine. Dr. Perin completed her PhD in Stem Cells and Tissue Engineering at the Harvard School of Medicine and obtained master's and bachelor's degrees in Biological Sciences at the University of Padova in Padua, Italy.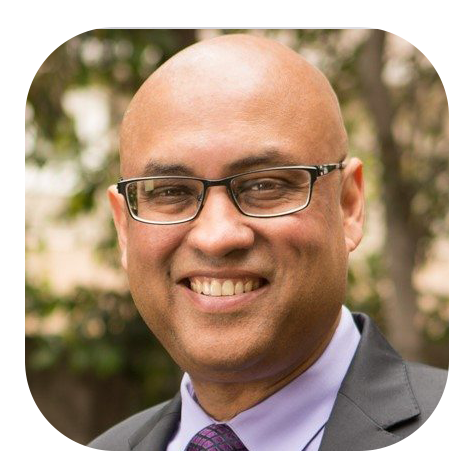 Anjay Rastogi, M.D., PH.D.
Director | Alport Program
Director | CORE Kidney Program
Professor and Clinical Chief
Division of Nephrology / Department of Medicine
David Geffen School of Medicine at UCLA
Dr. Rastogi is Professor and Clinical Chief of Nephrology at the David Geffen School of Medicine at UCLA, Los Angeles, California. Dr. Rastogi is board certified in Nephrology and has a doctoral degree (PhD) in Pharmacology. He did his Internal Medicine residency and Nephrology fellowship at UCLA; he completed his graduate training under the mentorship of Nobel Laureate Professor, Louis Ignarro also at UCLA. He is heavily involved in research and serves as the Director of Nephrology Clinical Research Program, and Medical Director of the ESRD Dialysis Program. He founded the CORE Kidney Program and the Bruin Beans Health Club at UCLA. Dr. Rastogi received an award for the UCLA Exceptional MD of the Year Award in 2014 for his demonstration of the UCLA values of Compassion, Respect, Excellence, Discovery, Integrity, and Teamwork. Dr. Rastogi also serves on Alport Syndrome Foundation's Medical Advisory Committee.
Mary-Beth Roberts, MS, CGC
Mary-Beth Roberts is a general/pediatric genetic counselor specializing in kidney (renal) genetics at Cleveland Clinic in Cleveland, Ohio. She co-founded the Renal Genetics special interest group at the National Society of Genetic Counselors, and is involved in various initiatives promoting this growing specialty. Additionally, Ms. Roberts volunteered with ASF to help guide the efforts of the Emerging Leadership Council in crafting a digital toolkit developed by patients for patients related to genetics and family planning.
Shelby R. Smith, AuD
Dr. Smith graduated from the University of California, San Diego, with a bachelor's in cognitive science and earned her doctorate in audiology from the San Diego Au.D. program, a joint program between San Diego State University and the University of California, San Diego.
Dr. Smith completed her externship at West Coast Hearing and Balance Center, a neurotology clinic in Thousand Oaks. She has also worked in ENT clinics in San Diego and Riverside Counties. She works with adults of all ages providing comprehensive audiological diagnostics, hearing aid programming, cochlear implant evaluations/programming and tinnitus counseling.
Dr. Smith's priority is to consistently deliver excellent, individualized care to help improve the quality of life of her patients. She takes the time to get to know them, which allows her to develop personalized treatment plans that meet their unique needs.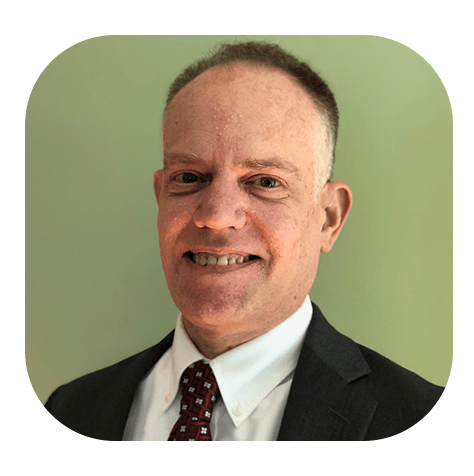 André Weinstock, PhD, MSAS
ASF Research Program Chair and ASF Board of Directors
André has a BS in biochemistry and a PhD in analytical chemistry. His mother, sister, and he all showed idiopathic (Greek for "don't know why") renal and hearing problems growing up only to be diagnosed as Alport syndrome in the 1980s. André spent two years on hemodialysis prior to receiving a kidney transplant from an anonymous non-living donor. He has tried to make the best of this gift and spent the last two decades traveling the world, finding love, and building a career as a research scientist in the field of pharmaceuticals, medical devices, and diagnostics. André hopes that the next generation of people with Alport syndrome, including his nephew and nieces, never have to experience hemodialysis. He is also grateful for everyone, such as his donor, who makes the thoughtful and generous decision to sign their driver's license as an organ donor.
Alexander Wiseman, MD
Alexander Wiseman, MD, enjoys building relationships with his patients and working together with their other care providers in a team approach to provide the most personalized care possible. Dr. Wiseman's clinical and professional interests include transplant therapies for diabetes, organ allocation and utilization, novel immunosuppressive strategies and emerging therapies as well as population health for chronic kidney disease patients.
Dr. Wiseman received his medical degree from Washington University in St. Louis. He completed his internal medicine residency at the University of California, San Francisco, followed by his nephrology and transplant nephrology fellowships at the University of Colorado. He has extensive research and publication experience and has lectured both nationally and internationally. He is an active member of the American Society of Nephrology and the American Society of Transplantation, serving in various leadership roles. Prior to joining Centura Transplant, Dr. Wiseman served as Medical Director of UCHealth's kidney and pancreas transplant programs since 2008 and Director of the hospital's Renal Transplant Clinic since 2002. He was also Professor of Medicine at the University of Colorado, where he was a faculty member for 19 years.
When he's not treating patients, Dr. Wiseman enjoys hiking, traveling, nonfiction reading, cooking and Denver area sports.
Jennifer Yee, MD, MPH, PhD
Dr. Yee is a pediatric nephrologist and research scientist at the University of Michigan. Dr. Yee's specialty interests include proteinuric kidney disease, especially genetic forms of glomerular disease. She completed pediatric nephrology training in both Taiwan and the United States, and earned a Master's Degree in Public Health at Harvard University, and a PhD degree in Cell Molecular Biology at the University of Michigan. Dr. Yee is a Co-Investigator for the Ancillary Natural History Study in Alport Syndrome that was recently launched within the NEPTUNE program at the University of Michigan.
Katelyn Massie
Katelyn Massie is a 20-year-old X-linked Alport syndrome patient. She is extremely passionate about organ donation and advocacy for women with Alport syndrome. She is currently working toward her Masters in Bioengineering at the University of Washington where she has taken a special interest in kidney disease research. Upon completion of the program, Katelyn hopes to continue her research with a focus in Alport syndrome.
Afton DeLucca
Patient Engagement Coordinator, ASF
In 2009, Afton was diagnosed with Alport Syndrome at age 26 after years of misdiagnosis. She attended the ASF Family Meeting in Philadelphia in 2014 and has been an engaged member of our community ever since. She has a degree in Professional Writing and has worked as an editor of scientific and medical publications for more than 15 years. Afton brings her experience in medical publishing and passion for kidney disease awareness to this role. In addition to being a patient herself, she is also the mother of a young son with Alport Syndrome. She hopes to offer the same support and encouragement that she has received through ASF to help others along their journey. Click here to learn more about Afton.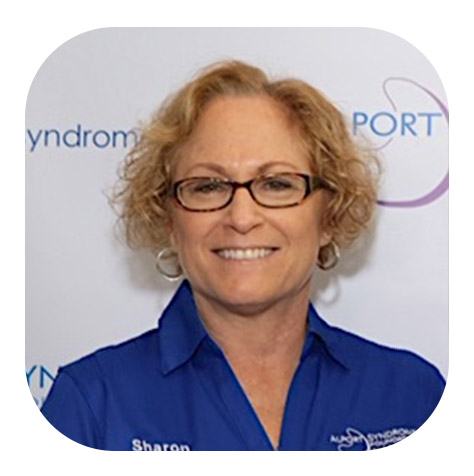 Sharon Lagas
Co-Founder and Past President, ASF
Sharon has a B.S. degree in Geological Sciences from Dickinson College in Carlisle, PA and completed graduate studies at the University of California, Long Beach. She worked in environmental consulting for over 15 years, in California and Arizona. Since 2001, Sharon has served as a volunteer leader on non-profit boards in various officer positions. She lives in Phoenix with her husband and her three children. Three generations of Sharon's family have been impacted by Alport syndrome including her mother and herself, as well as two of her children and her two nieces. Sharon's brother battled the effects of this disease for 38 years. Sharon looks forward to the day that all of our children will not have to worry about the effects of this disease and she is committed to accomplishing this through ASF.
TJ Mayfield
Emerging Leadership Council, ASF
TJ Mayfield is the current Executive Director of the Mississippi Kidney Foundation, overseeing day-to-day operations, fundraising, and advocacy. At the age of 19, TJ was diagnosed with Alport syndrome and began peritoneal dialysis. Despite the obstacles, TJ completed his degree in Social Studies Education at Alcorn State University before becoming an educator for 6 years. After receiving a kidney transplant in 2019, TJ began working in the non-profit sector fighting for equitable health care for all Mississippians.
December West
December West is the mother of a 12-year-old affected daughter, Nhalani, and resides in Akron, Ohio, with her husband, Tarik, and their three other children, Obed, Xyla, and Othniel. At age 6, Nhalani was misdiagnosed with IgM nephropathy and began treatment for that condition. When Nhalani was later diagnosed with bilateral sensorineural hearing loss, she was referred to a geneticist who properly diagnosed her with Autosomal Recessive Alport Syndrome. Both December and Nhalani have extensive advocacy experience and most recently represented ASF in July at an FDA meeting about the potential study of SGLT2is, such as dapagliflozin (Farxiga), for safety and efficacy in children.