Grant Bonebrake
Grant Bonebrake lives in San Diego, California. He attends University of Denver studying history with a minor in leadership and sociology. Grant was misdiagnosed until age 11, when he experienced hearing loss that led to an accurate diagnosis of Alport syndrome. In December of 2021 Grant received a kidney transplant from his older brother and has since been doing well. His participation in Alport Syndrome Foundation's (ASF) Patient Meetings inspired him to become an active patient advocate. Grant has been a featured speaker at the National Kidney Foundation's Patient Summit meeting; served on a Patient Focused Drug Development Meeting to inform the FDA about Alport syndrome from a patient perspective; presented his ideas to nephrologists at Cleveland Clinic about improved patient care for pediatric Alport patients; attended Rare Disease Week 2020 as a patient advocate; and previously worked for EveryLife Foundation. Grant is hoping to pursue a college degree in History with the hopes of becoming a professor. His hobbies include reading, skiing, volleyball and hanging out with friends at the beach.
Lia Gabai
Lia's 18-year journey with Alport syndrome has helped her become a mature and confident adult with deep insight into life's challenges and triumphs. Her mother, Miriam, has assisted Lia with her expertise on kidney-related treatment due to Miriam's experience with Alport Syndrome and as a transplant patient. Being a part of the Alport syndrome foundation community, she feels safe, optimistic, and cared for. Lia is attending Claremont McKenna College as a freshman in art and business and is very excited about her new college experience! Her hope is to contribute to Alport research and to give back to the community.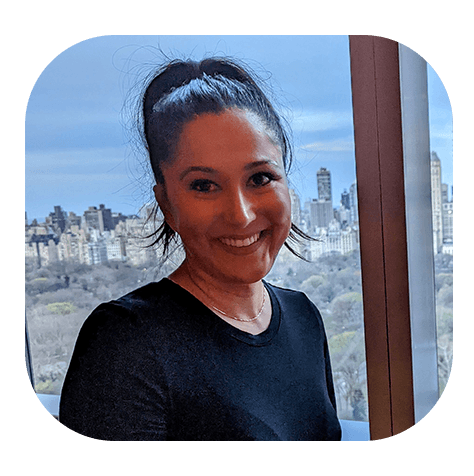 Meredith Burns
Meredith Burns is a nurse in the general nephrology clinic at Rady Children's Hospital in San Diego. Her career started in 2007 as a new graduate nurse on the Medical Unit at Rady's. She spent several years at University of San Francisco's Benioff Children's Hospital, and returned to Rady's in 2015 after getting married and starting a family. The majority of her nursing experience has been in the acute care setting as both a bedside nurse and charge nurse. The COVID pandemic brought about a career change to nephrology. She appreciates the knowledge gained by working in this specialty. Ms. Burns is passionate about helping patients and families navigate their kidney disease by providing compassionate and comprehensive care in her role as a care coordinator and clinic nurse. 
Paige Kaufman
Paige is a passionate individual dedicated to understanding human development, having studied it extensively during her undergraduate years. In 2022, She proudly earned a Bachelor of Science degree in this field. As part of her academic journey, she had the invaluable opportunity to work at the UC Davis Early Childhood Laboratory. During her time there, Paige  actively engaged in data collection on student behavior, and applied innovative strategies to enhance the social, emotional, and academic development of children under her care. This fulfilling experience has fueled her commitment to positively impact the lives of youth.