Alport Syndrome Family Planning Resource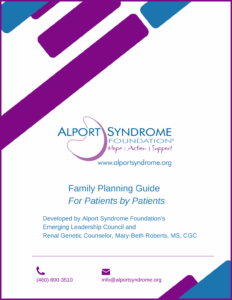 With a genetic disease, informed family planning becomes even more important. We know Alport syndrome patients have questions:
What is genetic testing?
What should I expect from meeting with a genetic counselor?
What factors should I consider related to current or future pregnancies?
Our new Family Planning Guide provides answers to these questions as well as many others. This resource was created in partnership with ASF's volunteer advisors, including ASF's Emerging Leadership Council (ELC), members of our Medical Advisory Committee, and Renal Genetic Counselor Mary-Beth Roberts.
We are grateful to ASF corporate partners Natera and Sanofi for their generous support of the ELC's efforts.
The guide is downloadable via the blue button below, or patients and family members can access this resource inside our free ASF Community app.
ASF Welcomes Dr. Caitlin Carter to Advisory Committee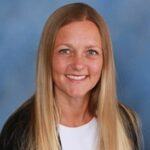 ASF is pleased to welcome Caitlin Carter, MD, to our Medical Advisory Committee.
Dr. Carter is board certified in both adult and pediatric nephrology, and has been volunteering to support ASF's patient education efforts for several years. She is currently the Clinical Director of Pediatric Nephrology at Rady Children's Hospital San Diego, where she oversees clinical operations. She is also actively involved in medical education at University of California San Diego.
You can read Dr. Carter's full biography on the ASF Medical Advisory Committee web page.
New Recording: Nutrition & Kidney Disease Discussion
Registered dietician Rebecca Goodrich shared valuable guidance during the Alport Connect 2022 session on diet earlier this month. Click the preview image above to watch a closed-captioned recording. It's an informative 15-minute presentation, followed by Q&A from questions submitted in advance by patients/caregivers. Please note this is the only recording from Alport Connect 2022 that will be publicly shared.
If you registered for Alport Connect 2022 but ultimately did not attend, please help us understand why by completing our short 3-question survey. Your input helps improve future events.
Funding Award Applications (Ages 18-24) Due Sept. 1st
Meet Tara Marashi – 2021 Paul Silver Enrichment Award winner! In the brief closed-captioned clip above, Tara shares how the award funding is helping her achieve education and career goals.
The 2022 Paul Silver Enrichment Award is open to individuals in the U.S. ages 18-24 with an Alport syndrome diagnosis. Individual awards up to $3,000 will be offered by the Selection Committee to the applicant(s) who best meet the evaluation criteria.
This year's application form has been streamlined to allow for quicker submissions, so there's still time to meet the September 1st deadline.
Prior award winners have used funding for technology needs, tuition costs, travel expenses, and more.
Direct Connect: Parents of Children in Grades K-12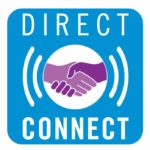 Raising a child with Alport syndrome comes with a unique set of challenges and questions, and there will be more options and decisions ahead. Join other parents of children ages 5 to 18 to discuss your experiences and questions as a parent, including management of medications, food choices, school accommodations, doctor's appointments, and more.
Join Us: Tuesday, September 27, 2022
60-minute Direct Connect conversation
4:00pm Pacific / 5:00pm Mountain / 6:00pm Central / 7:00pm Eastern
Note: To encourage open conversation, Direct Connect events are live and not recorded.
The event is free but requires pre-registration at the link below.
Live Stream the Sept. 7th International Workshop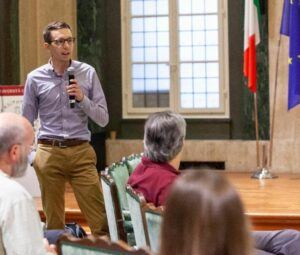 Patients and family members are invited to virtually attend the 2022 International Workshop on Alport Syndrome, also taking place in person in Calgary, Canada:
Wednesday, September 7, 2022
8:00am – 6:00pm Mountain Time
There is no cost for patients and family members to register for the live stream, however, registration ends Monday, Sept. 5th.
Patients are also welcome to join the meeting in person. The fee to attend the event in person for patients/family members is approximately $35.00 U.S. dollars after currency conversion. The photo at right features ASF's Emerging Leadership Council Member, Adam Jardine, at the 2019 Workshop in Siena, Italy.
The International Workshop brings together nephrologists, researchers, patients, caregivers, and pharmaceutical representatives exploring our rare genetic kidney disease – all for the purpose of learning from one another and advancing research and support. The agenda features diagnosis, genetics, updates on clinical guidelines, new hearing loss findings, an overview of research and clinical studies, and more. Patients are encouraged to submit questions for researchers and clinicians in advance.
For additional event inquiries, including those about in-person attendance details, click the link below or contact: [email protected].
The Big Takeaways from August 6 & 7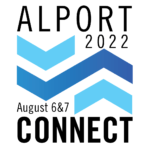 Alport Connect By The Numbers:
368 registrants
100% of evaluation respondents "Would recommend the virtual Alport Connect experience to other patient families"
Over 80 patients and caregivers participated in our themed Direct Connect rooms to chat with their peers
ACE/ARB dosing and plant-based diet information were each listed as "#1 New Thing I Learned" during their respective days
In Your Words:
"Just seeing middle-aged men with Alport was helpful, honestly. Makes me feel like there is a life ahead for my kid."
"Patient stories of living with Alport syndrome are the most important."
"The teen panel on Saturday completely changed my thinking about my family's diagnosis. Their words were so powerful and inspiring."
"Thanks for having the conference online this year making it easier for me to attend."
"The program sessions were so well put together, came off like clockwork, and hit so many important and interesting issues."
"You folks did a great job on the weekend and I had an uplifting time participating. Thank you."
We are grateful to the Alport Connect 2022 Sponsors for supporting a memorable weekend of education and community interaction: